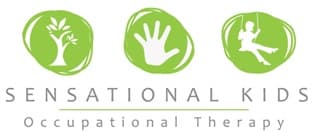 Everbility - Revolutionising Clinical Reasoning and Report Writing
Rating: 5/5
Everbility, what an absolute game-changer! This tool has completely transformed the way we operate in our clinic. It's not just about speeding up report administration; it goes way beyond that. Everbility, affectionately known as 'EVE' in our clinic, has become an integral part of our clinical reasoning process.
One of the most remarkable aspects of this tool is its ability to help us articulate our thoughts about a client. It's like having a collaborative partner who can help us explore and dissect our ideas. The capacity to ask questions, gather information, and connect the dots has ignited a new level of clinical reasoning within our team.
What truly sets Everbility apart is the passion behind it. The creators understand our profession, with one of them being an OT. They are committed to enhancing our field, making it smarter and more efficient. Everbility doesn't replace OTs; it empowers us to focus on what we do best, freeing us from the mundane task of endless paperwork.
I understand there might be concerns about AI in our industry, but I wholeheartedly endorse Everbility. It's grounded in sound therapeutic knowledge, infused with IT expertise, and driven by genuine passion. This tool is the way forward for our profession.
I encourage you,and your team to embrace Everbility. It's a decision you won't regret. And if you ever encounter any doubts or issues, the customer service provided by the Everbility team is exceptional.
I can't wait to witness the continued growth of this tool and feel excited to be part of this journey. Everbility is not just a tool; it's a revolution for occupational therapy.
Tanya Williamson, Occupational Therapist/Director - Sensational Kids OT