Finish your reports 5x faster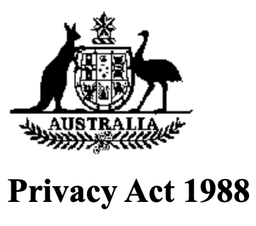 Burnt out sitting behind a computer? 😮‍💨 💻
Everbility is your AI-powered assistant, designed for
Occupational Therapists 🌟.
Take away the pain of writing your reports , synthesise and summarise client notes , brainstorm ideas and focus on what matters most - your clients ❤️. Experience the future of allied health documentation with Everbility today!
14-DAY TRIAL - NO CREDIT CARD REQUIRED
Loved by 1000+ professionals
Wall of Love
Become a part of the Everbility family
Private by design
Built from the ground up with privacy in mind
We are committed to protecting your data.
Zero Data Retention, Privacy Focussed AI

Everbility has an agreement with OpenAI where any data you upload to Everbility is not used to train or improve their models and is not retained on OpenAI servers for any amount of time.

Australian Privacy Principles, The Privacy Act

Everbility is compliant with the Australian Privacy Principles and the Privacy Act 1988 (Cth).

End-to-end encryption

Any notes or templates uploaded to Everbility are encrypted at rest and in transit.

HIPAA Compliant

Everbility is compliant with the Health Insurance Portability and Accountability Act (HIPAA).
Frequently asked questions
Save time, focus on what matters
Cutting edge technology for a positive impact
Everbility offers AI-assisted tools and an intuitive interface to help you get through your documentation with ease. Spend less time time writing documents and more time with your clients.
Generate reports using templates
Turn your informal notes into professional reports using our AI powered editor which is backed by knowledge about your clients allowing you to finish your reports a lot faster. Download the generated report in your preferred format.
Brainstorm new ideas in seconds
Have general questions about the Allied health space? Everbility is here to help your team. No more spending hours trying to find the right information. Use our 'Find Research' feature to get the latest research.
Summarise and synthesise your client notes
Use the vast knowledge base embedded in Everbility's AI tools to help you query and search across your client notes. Create SOAP notes, ask questions and get structured answers in seconds. Trying to keep everything about the clients in your head is a thing of the past. Explore the NDIS guidelines most relevant to your conversation.
Save your favourite questions
Everbility comes with a library for your favourite questions. Save your favourite questions and use them in your conversations with the assistant. We also provide a list of suggested questions to help you get started.
Continue where you left off
Everbility saves your progress as you go. You can always come back to your conversations and reports and continue where you left off. No more starting from scratch every single time.
14-DAY TRIAL - NO CREDIT CARD REQUIRED